Translation of Obituary and Death Notice of Vitus Fahrlander, from news clip sent by Hansrudi: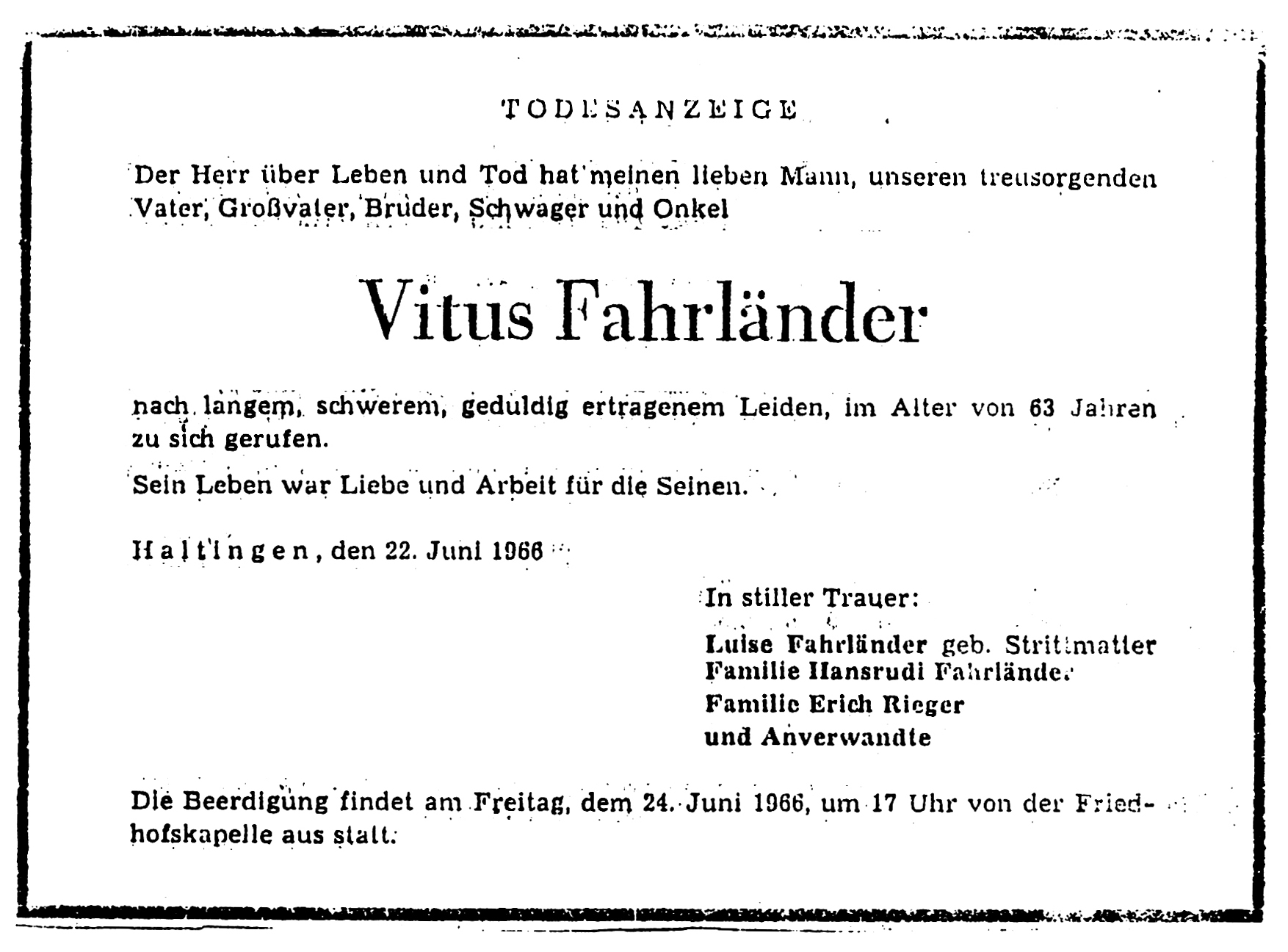 Vitus Fahrlander Dead
Haltingen. At the age of 63, Master Mechanic Vitus Fahrlander died on Tuesday in his home above his work shop in which he had worked for years as an industrious craftsman. He came from the Elz Valley and had been a machinist and mechanic with the construction firm of Scuhmacher. After the war he made himself independent and established a mechanic work shop on Marktweg. He enjoyed general esteem due to his willingness and helpful and kind nature. For more than 10 years he belonged to the town council of Haltingen. For more than 25 years he was active in the Endowment Council of the Catholic Church and in other ecclesiastical organizations. Only a few days ago, he was entitled to receive a honorary diploma and badge from the federal office of the CDU (Christian Democratic Party) for his services of 20 years. In Haltingen he belonged to the Founders of the CDU in whose local board he had been active until today. His membership as an active and leading member in various organizations is testimony to the fact that Fahrlander was always ready to make sacrifices and to serve. The condolences of the entire population are due to his survivors.